Is there a difference between Made in the USA and Sourced in USA?
Let's check it out!
There has always been a lot of confusion around pet food labels in the USA and where ingredients come from can be a little misleading.
Let's dive in!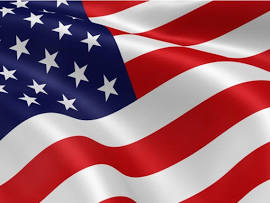 This is kind of a fitting time since we are almost ready to celebrate America with the Fourth of July, so what does made in America really mean when purchasing products for our beloved furry family members?
As we have all seen in the last few years, many pet food products have had recalls and removals for almost anything from mislabeling to toxic ingredients. We can all remember the Melamine incident of 2006, from an unscrupulous Chinese manufacturer trying to make gluten appear more "natural" by adding melamine to create something that looked like it was a high protein product, which actually mimicked the methods of how proteins are assessed in pet foods. This product melamine is a plastic based product used often in the making of light weight plates! This product created a lot of havoc in our pets who consumed it, such as acute kidney problems. This created a big issue for Pet food companies, manufacturers, and especially pet parents to really pay attention to sourcing of products in USA.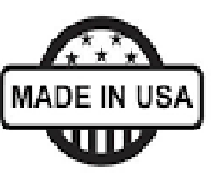 If it concerns you that pet food is "made in USA" then you might also be interested in where it is "sourced" or whether its ingredients are sourced in the USA.
Claims of "Made in the USA" can have a very big influence on pet labels to the buyers. Since the 2006 pet food fiasco from China in foods and jerky treats, pet food consumers have little trust in products sourced outside the USA. Regrettably the phrase "Made in the USA" has little meaning in the pet food marketing industry. True, almost all pet foods for dogs and cats are made in the USA especially since importing can be a very difficult task. Changes in recent trade make it even more difficult to import from Europe or anywhere else. There is still some importation and exportation of pet foods but it has become a costly venture for the companies and the consumer. There are some good reputable import companies of pet foods. If it concerns you that pet food is "made in USA" then you might also be interested in where it is "sourced" or whether its ingredients are sourced in the USA.
Sourced VS Made and the Difference
Let's start with sourcing,
Ingredients such as Beef, pork, poultry, fish, rice , grains, or other ingredients are actually grown and produced in America and are "sourced" in America. Many pet manufacturers do this, but some of the cheaper source of ingredients does come from overseas. It takes a lot for a company to do all the research, planning and expenses to find a consistent and reliable origin of those ingredients. It will cost more money to produce these products if their supplier is in short supply of these ingredients. Commodity issues do occur; a few years ago lamb was in short supply so manufacturers had to go looking to Australia and New Zealand to purchase. Those were sourced elsewhere and not the USA.
Now Made In America,
The majority of parts of the product have to be American. According to the Federal Trade Commission,it means all significant parts and processing of the product must be USA origins. Therefore just putting a product together in the USA or getting ingredients from another dealer who originally imported it is not considered "made" in USA. Therefore to assume Made in the USA label on Pet foods means that its ingredients are of American origin is not unreasonable. If ingredients are imported it is hard to advocate for "Made in the USA".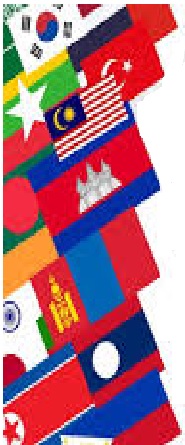 Certain ingredients that are used in many pet foods are not made in the USA such as vitamin C and Taurine which have no suppliers in the USA. Also other parts of the end product may be from other places. Some grain flours and seeds used in pet products are often obtained from outside of the USA. Some ingredients in pet foods are only manufactured in a small number of places around the world.
Based on research from truthaboutpetfoods.com on several well-known pet food companies, when contacted they stated that "they try to source from the USA, but some of their ingredients are from overseas". The "Made in America" label on a pet food product does not necessarily consent to the entire product being made in America! This can be misleading to consumers who purchase their products
If "Made in America" is to mean what it states, shouldn't a bag or can of pet food be held to regulations behind the statement?
So remember when looking for a pet food product for your pet, sourced in America and Made in America do not mean the same thing!

Be sure to subscribe below for future post updates and like us on Facebook